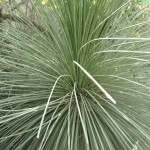 The idea that our minds can actually change the structure of our brains is mind-boggling, and would have been heresy a couple of decades ago.  Well, no more.  We now know that our day to day experiences have the capacity to restructure certain parts of our brains and generate new neural connections.
This is an extraordinary discovery since it gives us a whole new perspective on  how our emotions, thoughts and behaviors develop, and how they can be rewired.
The implications are astounding for us as individuals, our children and the future of our society at large.  It is one of the main reasons why I started this blog and am now writing the parenting book and developing the iPhone applications.
Tomorrow I will be attending a 2-day conference in New York City called "The Mind that Changes the Brain".  One of the main speakers is Dr.  Norman Doidge who wrote The Brain That Changes Itself.  I can't imagine what it will be like to spend two days learning about the machination of our brains, but I am looking forward to learning more and sharing it with you.
For those of you who are interested in getting a little taste of Dr. Doidge's work, I highly recommend you check out his brief YouTube video.
---