I just got back from a wonderful trip visiting with my cousins in Myrtle Beach, SC. Aside from just enjoying spending time with them and getting to know them (we had been out of communication for many years), I loved the way they embraced much of this material. What was particularly remarkable was watching my cousin Mati pick it up so quickly and integrate it into her life immediately. At one point she mentioned that she already knew most of this inside her and she did not think it was new to her. I asked her to reflect on what she was saying and a bell went off in her brain: "Oh, I am learning what I already know; it seems so easy."
There is a part of us that already knows most of this stuff. It may not know the latest breakthroughs in brain science and how it applies to our lives, but it does possess the knowledge on how to live an effective and authentic life. What does it mean to KNOW something? There is knowing in our head and knowing in our hearts. The former is intellectual knowledge, the latter is truth that we live by; knowledge that is integrated into our being.
For example, people know their children need structure and discipline, which requires great time, effort and energy on the part of the parent as well as a willingness to be the heavy sometimes. Many parents have difficulty delivering on this even though they know in their heads that they should. When a parent has truly integrated knowledge of the value of structure and discipline for their child's development, they have no choice but to operate from this truth even when it is uncomfortable or inconvenient.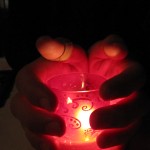 You cannot ignore something that you know in your heart. There can be no excuses or shortcuts; you are governed by the truth within you.

I invite you to explore. Are there areas which you think you "know" that you may want to "know" differently?
---