As many of you know I am traveling in Europe for the next couple of weeks.  I meant to write a blog yesterday before I left, but clearly didn't get to it.  Since I will be traveling, I will focus my blogs on my experiences and observations from the road.  I will probably not blog as frequently as I do from home.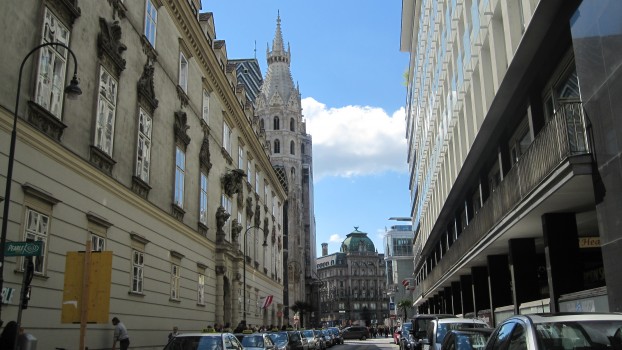 We arrived early this morning and have had a chance to really get a feel for this absolutely beautiful city.  Aside from the old world meeting the new, with the spectacular architecture and history, we are simply enjoying the international flavor. For example this evening we decided to go to one of the better known restaurants for Wiener Schnitzel.  The place was hopping and there didn't seem to be any table for us.  A young man was waiting ahead of us and the waiter indicated to him that he could join us at a large community kind of table if he agreed.  We went to the table together and then another couple joined us.  It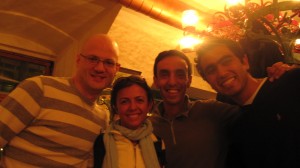 turned out that the young man was an Egyptian who is on work location for an IT company.  The couple was from Turkey and are doing the exact same three country trip that we are.  We ended up sharing our world travels over a delicious meal, feeling as if we had known each other for ever.  Mustafa, the Egyptian guy and I particularly connected and shared our hopes for a peaceful Middle East.
When we returned to our lovely room we put on the TV to catch up on the news and as we channel surfed we came across a live broadcast from the US Open, reported in German.  We couldn't help but marvel how small the world is; here we are in Vienna watching the US open which is being played a few minutes from our home in Queens.
No matter who we are and where we are from we are all related.
Auf Wiedersehen!
Ronit
---