I have been back for a few days, but chose not to blog since I felt a need to be quiet and process. As you may have read, a lot of stuff came up for me in this trip about the human condition, where we are, where we have been and where we may be going. With that I got in touch with my need to further clarify the role I want to play in this area at this point in my life. Realistically, what can I bring to the table that could be a contribution and potentially make any difference. I am very clear that we humans are entrenched in our evolutionary and physiological patterns which significantly, and unconsciously, cause us to behave in ways that are not in our best interest. Given that on the whole we are clueless about this process, it seems most rational to start by bringing attention to this issue.
The purpose of my blog and much of my other work has been with that intent in mind. However, on the train ride from Budapest to Vienna, while seeing the beautiful country side and reflecting on my trip thus far, I got in touch with an inner voice which told me to focus my energy on one or two projects instead of the five I have been working on. While they are all related and part of my overall vision, they are spreading me too thin. I now feel that I need to narrow the spectrum – focus on one specific aspect of being human – so that I can better concentrate the message.
When I step back and look at my projects, I see a common thread that is the source and core of my work. In all that I do, my primary objective is to help people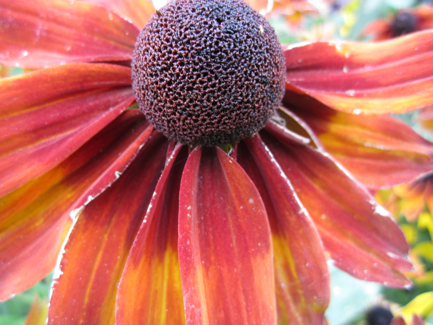 get more in touch with their feelings so that they can see how those feelings often detrimentally control their lives. This in turn helps people become more present in the moment so that they can drink and taste what life has to offer us. It is where I wish to focus all of my continued learning and teachings.
With that in mind, I am going to be focusing on the Emotional Universe, our need to understand it, its power over our lives and our need to harness it in the service of our higher Creative Self. I will be blogging about it, including describing and discussing the various emotions that live in us. I wlll begin with anger in my next blog.
I have shared this process with you because I believe it is critical for us to listen to our inner voice and make sure that we are operating from clarity and intentionality. Operating from our Creative Self requires that we stop as often as we can and ask ourselves if we are where we want to be and are we doing what is authentic to our essence. Then listen intently to the answers and operate from that truth.
---