As many of you know I am passionate about helping us discover a more patient, kind and compassionate way to be with ourselves and each other.  That is the primary reason that I created the AWARENESS application.  We have been getting some heartfelt and moving responses to the app and we were wondering how can we reach people who don't have an iPhone, iPod touch or iPad . It occurred to us that we can actually put some parts of the app on a web site and have people around the world experience it.  We then thought it would be really cool if people could map themselves on a Google Map and share their feelings with everyone around the world.  We then thought it would be great if they shared their feelings with their friends and family and invite them to record their feelings.  Can you see where this is going?  This can be a really amazing movement to inspire people to get in touch with their feelings and learn how to harness them in a healthy way, leading to more peaceful and grounded lives.  No I don't think it will happen over night, but we need to start somewhere.
So effective December 31st, the url: whatareyoufeelingrightnow.com will take people to the (GLEAM) platform and people can begin to record their feelings, do the video meditations, receive the inspirational quote and then map their feelings.  We are also working on a youtube and photo contest to inspire people to become more aware of their feelings and I will provide further details on that in future blogs.
Finally, it looks like I will be appearing on CNN on Friday morning to share the AWARENESS app and GLEAM with the world.  More details to follow.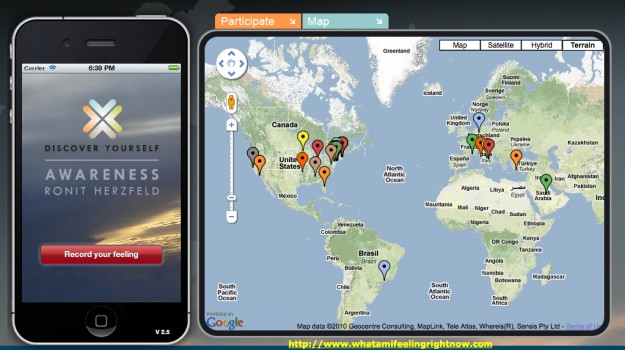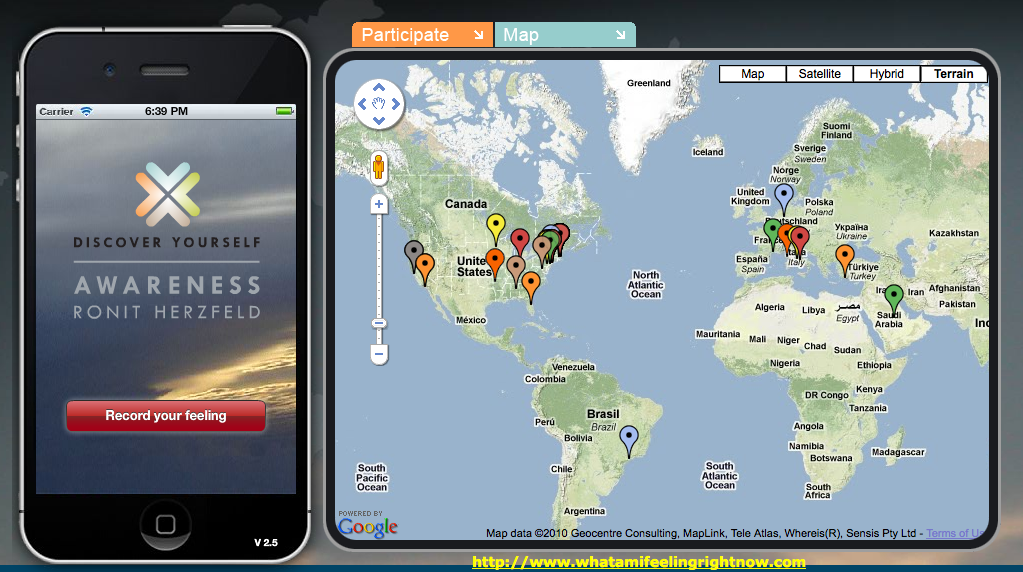 ---