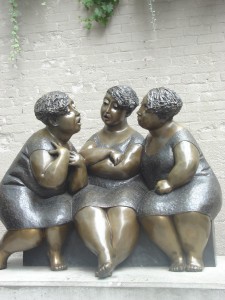 Pssst … you … yes, you! I have a question to ask you. How does reading this blog affect you?
I have been asking this question to several of my readers.  Some of you have been enjoying them, some have been moved by them and others have found them interesting.  I would like to speak to those of you who have found them enjoyable and/or interesting.  Does this blog touch you in some meaningful way and make you think?   Do you see or hear yourself?  Do you apply this information to your life?
The reason I am asking these questions is because I believe understanding how your mind works — what makes you tick — is the most important thing one can dwell on if you are seeking to understand yourself better.  Socrates said, "An unexamined life is not worth living."  Now this may sound harsh, but stop to think about what he meant.  If you don't reflect on your life, who are you? why are you? how are you being? what is it all about?  If there is no sense of purpose and ownership of your life, toward what end are you alive?
I invite you to read this blog from a space of "What can I learn about myself today?" and after reading the blog, perhaps sit with it for a few minutes and reflect on how it applies to your life.  You may want to leave a comment or ask a question.  The idea is to engage in this process as if your life depends on it.  After all, really, what is more important than you working on discovering yourself and learning how to be free, authentic and true to who you came here to be?  You may discover that you are not merely a reactive individual who was programmed by his parents and society before you had much to say about it.
I promise you that if you choose to learn more about yourself and commit to discovering you who really are, your life will be greater than you imagine it could be.
---