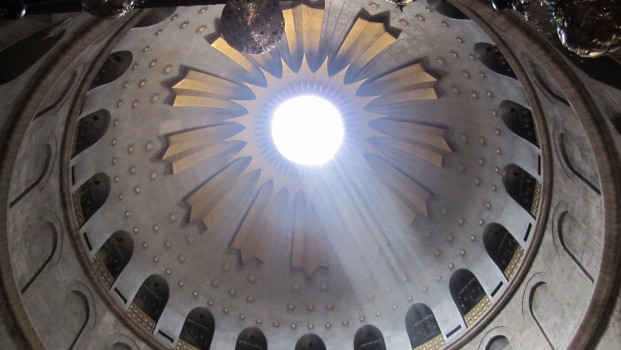 How many times have we all heard this statement?  But when you stop and think about it for a moment, pun intended, what does it really mean?  Life is a successions of moments,  occurring right here and right now, in this moment, and this moment and this one.  If we figured out how many moments we live in a life time (say if we are going to live to 80) then there are 42,048,000 minutes, if you consider a moment a minute.  If you define a moment as a second then we experience 2,522,880,000 seconds in 80 years.
Now that may seem like a lot of moments, but how many of them do you truly experience in your day?  When you eat, do you smell, taste and be with the food?  When you take a shower, do you feel the water caressing your body?  When you are driving, are you present to the scenery around you, even if you took Oprah's pledge and are not speaking on the phone? When you are with your child, do you really hear her; her thoughts and heart?
It is very difficult for us to remain in the Now.  Even with all the knowledge and experience we have of how valuable staying in the Now can be, we often find ourselves back on automatic pilot.
Why is that?
1. We are creatures of habit:
Our brains are wired to automate our moment to moment routine behaviors, freeing  up the "thinking" parts of our brain for more creative purposes.  Our baseline is to react in our day to day lives with preexisting habitual behaviors.
2. Generally we live in our heads, not in our bodies:
a. We are uncomfortable feeling our emotions so we escape by going to our heads.
b. We are wired to keep ourselves safe by anticipating problems and trying to solve them in advance.  This causes our minds to worry or obsess about the future.  While we are busy worrying about some future event, our present moment with all it may have to offer us, is passing us by.
What can you do?
1. You can rewire your brain and release your worries by stopping whatever you are doing several times a day, take a deep breath and declare, " I am here right now."
2. Then ask yourself, "What am I feeling right now?"
This will bring you back into your body and out of your head.  We can become more comfortable being in our bodies by becoming more comfortable with experiencing our emotions. The more we experience our emotions, the more we can understand what is going on with us and come to see them as merely passing clouds.
The more time you spend in your body, the more you feel life and the moment.
---