So we are leaving tomorrow.  It has taken over two months of research and planning, and we are finally ready to go.
The idea was planted by our friend, Joe Flood, who is from Ecuador.  He is one of my favorite people on this planet.  People who know him refer to him as an Angel for good reason – he is.  One of the kindest, most generous, open, heartful people I have ever met.  His commitment to the betterment of humanity and the planet is what initially brought us together.  When he first suggested months ago that we may want to bring David's expertise in technology and my knowledge of the human heart to Ecuador, I never imagined we would actually make it happen.  Yet, something inside me told me to pursue it and so I did.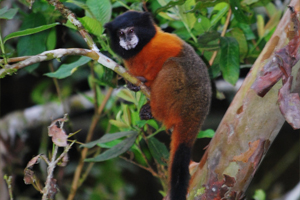 As I researched the country and its people, it became apparent to me that in addition to visiting and exploring the people and the land, I needed to go deep into the Amazon.  I needed to experience Mother Earth in her pristine state, surrounded by her flora, fauna and indigenous communities.  We chose to live with a tribe that does not hunt since we don't want to hunt, and also because we want to be surrounded by wildlife that is not afraid of us. We will be in the Amazon for 5 days.
We will also be visiting Ecuador's capital city, Quito,  which at an elevation of 9,350 feet (2,850 meters above sea level), is the highest capital city in the world.  Quito is surrounded by numerous volcanoes we are looking forward to visiting, including basking in the hot springs in Banos.  Finally we will be going out to the Pacific Coast to meet with the Achuar people, where we will explore the possibility of bringing our work to them.
This trip feels very different from any other trip I have ever taken.  I have a strong sense that I will learn and grow in ways I cannot even fathom.  It feels like my soul has chosen to go on this trip and my body is reluctantly coming along for the ride (I am allergic to mosquitos and terrified of bugs:-)  Because it feels very sacred, I will do my best to blog my experiences and share my discoveries and my process with you.
It is a rather auspicious time to be embarking on this journey, given the Jewish New Year and the incredible transitions apparent in our world right now.  I invite you to join me vicariously and perhaps you too will be impacted by this trip in some profound way.
---