We got to the airport in plenty of time. We pulled out of the gate 20 minutes earlier than our schedule and I marveled at how amazing American Airlines was doing. Suddenly the plane stopped and we found ourselves waiting aimlessly. After 20 minutes the plane began to go around in circles and voila, we were back at the gate. The pilot explained that the weather in Miami necessitates extra fuel and it appears our fuel pump is not working. They have called maintenance to see what is wrong. David and I looked at each other with a knowing look that said, we are probably going to miss our connecting flight to Quito.
We were scheduled to catch the 3:50pm flight from Miami to Quito. Next flight out of Miami, we discovered was leaving at 8pm. There is no point in describing the absolute chaos that ensued as a couple of hundred people, many with children in tow, were trying to get information from the airline staff with little results. It occurred to us that these poor workers need to get some crisis training. It would make their lives and the lives of the travelers a lot better.
David and I, resigned to the fact that this was going to be a very long day, decided to enjoy it exactly as it is. We ended up leaving LaGuardia 2 hours later. We arrived at Miami airport with plenty of time to enjoy its colorful stores and restaurants. It really is a pretty airport. We informed our friend Joe that instead of arriving 6:45 pm we will be arriving at 11pm and that he should reconsider coming to pick us up from the airport. He texted back that he will be there with bells on.
We landed at 11:15pm Central. By the time we got through customs and getting our luggage, it was 12:15am. Joe, with his huge smile and a warm embrace welcomed us to his country.
We have arrived.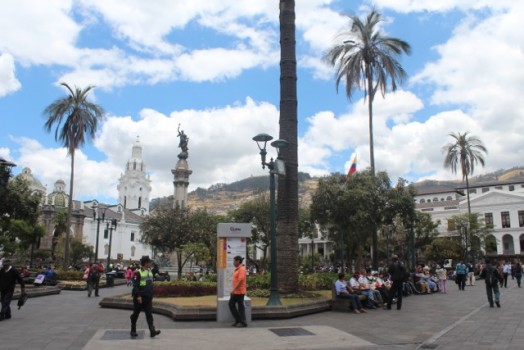 ---